Våra kunders och kandidaters åsikt är viktig för oss


Hays kund och kandidatundersökning hjälper oss att kontinuerligt hålla hög servicekvalitet och bibehålla nöjda kunder & kandidarer
Det är viktigt för oss vad våra kunder och kandidater tycker om oss, och vår ambition är att alltid leverera god kvalitét i allt vi gör. För att säkerställa att vi kontinuerligt håller hög servicekvalitét i och bibehåller nöjda kunder och kandidater genomför Hays globalt en kund- och kandidatundersökning där vi efter avslutad process mäter kund- och kandidatnöjdheten.

Vår undersökning består huvudsakligen utav tre frågor: den övergripande känslan på servicen, särskilda beröringspunkter och hur stor chansen är att rekommendera oss till en vän eller kollega.
Nedan presenteras vad våra kunder och kandidater sagt om oss:

"Min kontaktperson var mycket professionell, snabb och personlig."
Kandidat, 2020

"Historiens snabbaste rekryteringsprocess?
Från initialt möte till rekryterad kandidat på en vecka. Antagligen inte en tidsram
som rekommenderas i vanliga fall, men när en rekryterare lyckas översätta mina
luddiga och abstrakta önskemål till en konkret kandidat
- och dessutom prickar helt rätt!"
Kund, 2019
"Jag fick superbra hjälp!
Rekryteraren var verkligen uppmärksam och kunde identifiera vad jag
behövde och ville. Personen var väldigt hjälpsam, positiv, gav pointers och
motiverade mig väldigt mycket och tog det extra steget många rekryterare
inte gör. Jag kan starkt rekommendera Hays efter den hjälp jag fått."
Kandidat, 2019

"Professionell attityd- anstränger sig det lilla extra."
Kandidat, 2019

"The recruiting consultant was very helpful, easy to talk to, seemed to really
care about collaborating and getting us the perfect match and he was also
accommodating to our and the candidates needs."
Kund, 2019

"Since my first contact with one of your recruiting consultants I felt
really connected and pleased with both the help and the advice given regarding
the next steps in my job huntng process. I will definetly recommmend Hays
to other highly skilled professionals, mostly because of the ability for
clearly communicating the needs of companies and the professionals
looking for new positions."
Kandidat, 2019

"Hays has a good list of employers that makes it a solid and trustworthy agency
to work with. As an individual, I would recommend Hays to anyone
who is interested in such service."
Kund, 2019
Vår metodik
För oss är det viktigt vad våra kunder och kandidater tycker om oss. Läs mer om hur vi på Hays arbetar med kundundersökningar.
Hays kundundersökning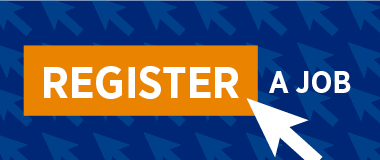 Recruting is the heart of our business at Hays. We are experts in recruiting qualified, professional and skilled people.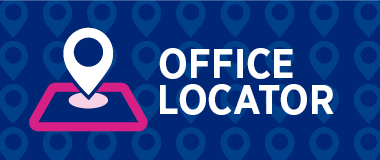 Want to get in touch with us? Contact us about your needs whether you are a client or a candidate.