Hays Customer and candidate survey
Hays customer and candidate survey

Our clients and candidates opinion matters to us.
It is important to us what our customers and candidates think of us, and our ambition is to always deliver high quality in everything we do. To ensure that we continuously maintain high quality of service and maintain satisfied customers and candidates, Hays conducts a global customer and candidate survey where we measure our partners satisfaction after the process is completed.

Hays customer and candidate survey helps us to continuously maintain a high quality of service and maintain satisfied customers & candidates
Our survey consists of three main points that affect the overall feel of our service, specific points of contact such as quality of communication, ability to present relevant candidates and efficiency, and likelihood of recommending Hays to a friend or colleague.
Below are some quotes from our clients and candidates:
"Continue delivering your services as proffessional as you do.
I am beyond pleased with your efforts!"
Client
My experience was amazing. The recruiter was very helpful with everything and I am grateful for the opportunity that I received. I felt seen, welcomed and a door finally was opened. I have been waiting for someone to see my potential and all my hard work and there suddenly Hays was there."
Candidate

"Absolutely a pleasure meeting the recruiters of Hays team!"
Candidate

Very quick responses to questions. Always ready to answer and explain and try to find good solutions for both parties. Very satisfied to be
working with Hays".
Candidate

"Super active and fast in initiating contact, interviews, contacting references etc. To be honest I had a great experience of support and responsability with Hays".
Candidate

"The recruiter was meticolous and came with suggestions on competencies. Hays delivers the highest level of service and I will definitly use Hays services again".
Robert Johansson, CFO, Hifab

"The overall experience was good with Hays. I would love to recommend Hays to others."
Candidate
"Contacted by the consultance and we are working together to find the best avaliable option for employment. Hays are very keen to find suitable jobs for jobseekers profiles."
Candidate
"Professional and friendly communication."
Client
"The experience overall was good with Hays. I would love to
recommend Hays to others."
Candidate
"I experienced a great deal of commitment in the recruiting process and I have been incouraged to reach out if I have any questions or thoughts. and have always got quick feedback."
Eva, Candidate
"I was a bit sceptial to recruitment agencies before my contact with Hays. Previously, I have only been interviewed directly by the hiring company, so this was new for me. Pretty quickly, I realized the benefits of using a recruitment agency."
Candidate
"My contact person was very professional, effective and personal."
Candidate


"I got really good support! The recruiter was attentive and was able to identify my needs. The recruiter was helpful, positive, gave pointers, motivated me and walked that extra mile.
I will strongly recommend Hays after the support I got."
Candidate


"Recruiter had a professional attitude- and walkes that extra mile."
Candidate

"The recruiting consultant was very helpful, easy to talk to,
seemed to reallycare about collaborating and getting us the
perfect match and he was also accommodating to our and
the candidates needs."
Client

"Since my first contact with one of your recruiting consultants
I felt really connected and pleased with both the help
and the advice given regarding the next steps in my
job huntng process. I will definetly recommmend Hays to other
highly skilled professionals, mostly because of the ability for
clearly communicating the needs of companies and professionals
looking for new positions."
Candidate

"Hays has a good list of employers that makes it a solid and
trustworthy agency to work with. As an individual, I would
recommend Hays to anyone who is interested in such service."
Client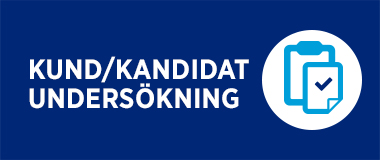 Läs mer om hur vi på Hays arbetar med kundundersökningar för att säkerställa fortsatt hög service till kunder och kandidater.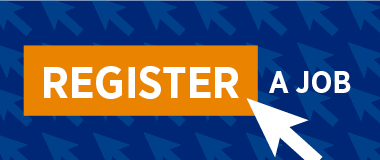 Recruting is the heart of our business at Hays. We are experts in recruiting qualified, professional and skilled people.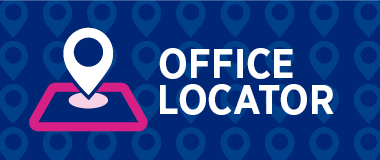 Want to get in touch with us? Contact us about your needs whether you are a client or a candidate.