Hays Journal
Hays Journal
The latest issue of Hays Journal is now available to you. It gives you insight into the global HR and world of recruitment.
Hays Journal issue 18
Global Skills Index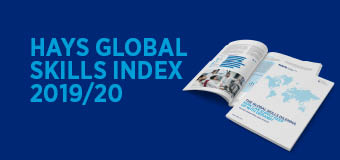 Global Skills Index
The Hays Global Skills Index is the only comprehensive overview of the professional global labour market and offers insights into the challenges faced by organisations as they search for the most sought-after skilled talent.
Global Skills Index
Publications
Publications

On this page you will find various reports and work studies. If you would like your own copy of the reports, or have any other feedback to us please email us on stockholm@hays.com
Press contact
Press contact
Do you have any questions regarding PR?
Welcome to contact our Stockholm office.

E: stockholm@hays.com
P: 08-588 043 00