What we offer


Hays as an employer
Hays employs a wide range of people with different experiences, but they all have one thing in common, ambition and passion for working with business development and people. We do not expect you to be an expert from the start, therefore we invest a lot in your learning and development. Through our extensive introductory programand training, you are offered an industry-leading education and fantastic career opportunities.

Advanced career opportunities
We offer outstanding career opportunities for recruiters with an impressive track record, and also for individuals with experience in advertising who are looking to change careers. We have a competitive customer base that has been built on since 1976 with leading companies choosing Hays as their recruitment partner.
You will also have the opportunity to work with the most comprehensive database in the industry, and also be provided with all the resources you need to facilitate your work. If you are a high-performing recruiter who wants to take advantage of working at a global company, Hays is the right workplace for you.
International career opportunities
Every employee at Hays has the chance for a global career with us and hundreds have taken advantage of that opportunity over the years.

Many recruitment consultants and other staff from Hays have been relocated from one continent to another. At Hays, we encourage international exchanges and we offer extensive opportunities to move between different Hays countries for those who make good results. At Hays, your career is mobile!
Want to discuss your future career at Hays?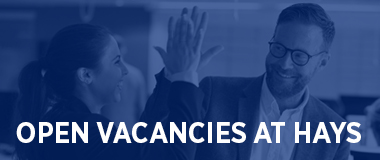 We are always looking for new talents to join our team. Find our latest vacancies at Hays here and Join us today.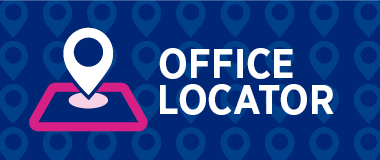 Want to get in touch with us? Contact us about your needs whether you are a client or a candidate.