Senior Process Engineer to world-leading KeyPlants in Stockholm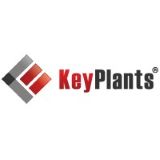 About KeyPlants
Hays Life Science is now recruiting Senior Process Engineers for an exciting opportunity to join the team at KeyPlants. KeyPlants is located in Stockholm City and is a world leading provider of life science facilities. The company, founded in 2010, has been pioneers bringing the modular facility concept to the pharmaceutical industry. At KeyPlants, you will work with skilled engineers providing services to a global customer base, ranging from emerging biotech to big pharma. Further, you will get a chance to combine your technical skills with the commercial side. The company offers annual education opportunities and chances of international travel.
Your new role
In your role as a senior process engineer you will be based at the headquarters in Stockholm and work in large pharma project throughout the entire project phases, from front end design, engineering design and execution. You will be responsible for process lead through the complete project cycle, including design, installation, and commissioning at customer site. You will be working in an international project setting. Main tasks include:
Process design (PID development, process simulation)
Process equipment lead (URS, design, Procurement support)
Installation management of process equipment and commissioning
Produce specifications and performance data sheets for complex process equipment
Leading the development of process flow diagrams and guiding the development of P&IDs
Establishing a process design basis, developing process options, and optimization of selected design
Staying abreast of the latest technologies used in the industry and being aware of the approximate costs of the various technologies that could be used to solve our clients' design challenges.
Maintaining effective communication with project team members, suppliers and clients
Coaching and support of the other process engineers
What you'll need to succeed

We believe that you are a person that enjoys working with complex projects to large, international customers without necessarily having to be part of a large organization. You are fluent in English, both verbally and in writing.
You have:
B.Sc. or M.Sc. in chemical / mechanical / bio engineering
Excellent communication skills, decision making capabilities, problem resolution skills, and a sense of initiative are important for this industry
and also:
+10 years of work experience in process industry, preferably designing complex manufacturing facilities and process equipment's
Knowledge of cGMPs
Biotech or Pharmaceutical experience
You will also benefit from:
Experience with Filling, packaging, Freeze Drying process
Swedish language skills
You are:
Goal-oriented
Proactive
A decision-maker – daring to make decisions together with the organization
Motivating others, and enable good cooperation
Driven, with a strong and forward-facing leadership style and an entrepreneurial mindset
Lacking prestige
An excellent communicator

What you get
Possibility to make a difference in the world by creating "Solutions that make a difference"
An opportunity to work in a very experienced team at a world leading provider of life science facilities
A solid, profitable and fast growing company with well rooted key values and a project organizational structure, where you can make a difference and contribute to the success of the company.
A mix of international and domestic customers and projects.
Good opportunities to grow and develop within the role and company.
What to do next

In this recruitment, KeyPlants is partnering with Hays. If you are interested in the role, please submit your application with an updated CV now. For specific questions on the role, please contact Linus Norrbom, linus.norrbom@hays.com. Applications will be processed as they come, so don't hesitate to submit your application today.
If this job isn't quite right for you but you are looking for a new position, please contact us for a confidential discussion on your career. #900367